Library Mission and Vision
Mission statement of the Stewart B. Lang Memorial Library
The Stewart B. Lang Memorial Library offers resources, programs, and services that foster a lifelong love of reading, encourage the pursuit of knowledge, and create opportunities for personal growth and community engagement.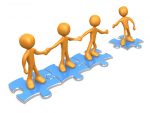 Vision of the Stewart B. Lang Memorial Library
To provide reading, viewing, listening materials and programs that will stimulate thinking and enhance leisure time.
To reach out to non-library users and provide materials and services that will bring them into the library.
To become a focal point in the community that connects and unites people in our community.
To help users and others discover the joy of reading and develop a lifelong love of learning.