Library Mission and Vision
Mission statement of the Stewart B. Lang Memorial Library
The primary mission of the Stewart B. Lang Memorial Library is to serve persons of all ages by providing current high demand, high interest materials  in a variety of formats. The library is also committed to serving young children by providing materials and programs which will encourage interest in reading and learning. In addition, the library will also strive to: support formal education, serve as a community information center, maintain materials pertaining to cultural education, and provide reference service.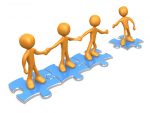 Vision of the Stewart B. Lang Memorial Library
To provide reading, viewing, listening materials and programs that will stimulate thinking and enhance leisure time.
To reach out to non-library users and provide materials and services that will bring them into the library.
To become a focal point in the community that connects and unites people in our community.
To help users and others discover the joy of reading and develop a lifelong love of learning.